Restaurant layout by our interior designer Elégance au m2
Are you looking to redesign your restaurant or are you about to buy to set up your restaurant project? Entrust us with the conceptualisation and layout of your space and maximise the chances of success for your business.
Our architectural firm Elégance au m2 is specialised in commercial architectureand restaurant design. We work on both fast food concepts and more traditional restaurants.
Designing the interior of your restaurant with our interior designer is at the same time :  
Seize the opportunity of the walls with our advice when investing in real estate,

Create a restaurant concept with a unique visual identity to make you stand out,

Structuring the circulation areas for your customers and staff,

Think about the functionality of your professional kitchen,

Take care of the interior decoration and the atmosphere to leave a mark on your customers' minds.
Capture, create, structure, think and care: this is the DNA of our interior design. One objective: to proudly welcome your clients on the day!
The interior design of your restaurant in 5 steps
5 steps is all we need to make your restaurant dreams come true.
They include:  
Architectural analysis of your restaurant,

The realization of a layout and the conceptualization of your identity,

Interior design and the choice of your furniture and accessories,

Organisation of fitting out and renovation work,

Monitoring and acceptance of the work.
Architectural analysis of your restaurant
Take advantage of our free advice when you visit us to purchase the premises of your future restaurant. We carry out a complete architectural analysis of the interior spaces in order to plan your future layout.
Structuring of spaces and circulation of your staff and customers, layout of your professional kitchen, compliance with standards... We leave nothing to chance so that every square metre of space is used to its full potential.
Our feasibility study will help define a global and strategic vision of your future restoration project.
Interior design and conceptualisation
Our architect and interior designer creates your restaurant concept and visual identity from scratch. 
We create layout and space plans consistent with the surface area of your restaurant, including : 
A seating plan to anticipate the capacity of your customers,

A functional plan of a professional kitchen to define your working methodology,

The detailed articulation of the circulation spaces for your staff and your customers,

A reflection on lighting and light for the care of your atmosphere and ambiance,

Customised design of your decoration and furniture.
One word of advice: make sure that you already imagine yourself in your restaurant thanks to the design of boards, drawings and 2D/3D plans!
Interior design, accessories and furniture
What style of interior design would you like your restaurant to have? Is it modern, cosy or chic? A typical brasserie interior or a minimalist look for a fast food restaurant?
We present you with inspiration and style boards to define your future restaurant interior design together.
We take care to present you with a choice of furniture adapted to your space, right down to the smallest accessory to finish your decoration.
Once all the elements are gathered, we integrate them into 3D views so that you can definitively validate your layout project.
Organisation and planning of fitting-out work
Now that your restaurant design project is "on paper", we can take you even further in its realisation. 
Let us take care of the entire organisation and planning of your interior design, renovation and technical installations.
Your interior architect will draw up a consultation file for companies (DCE). It will include all the technical documents we have designed and the budget for your work. 
What is the objective? To put in competition the best craftsmen to obtain very detailed estimates and at competitive prices. This way, you save time and money!
Follow-up and acceptance of the fitting-out work
Why not entrust us with the task of fitting out your restaurant right to the end? As a true project manager, our architect ensures the follow-up and acceptance of your work.
We ensure that deadlines are met and that the work is carried out correctly, right down to the smallest detail.
Our knowledge of the layout project and our expertise in commercial architecture ensures that the work is completed in accordance with the specifications and at the right price!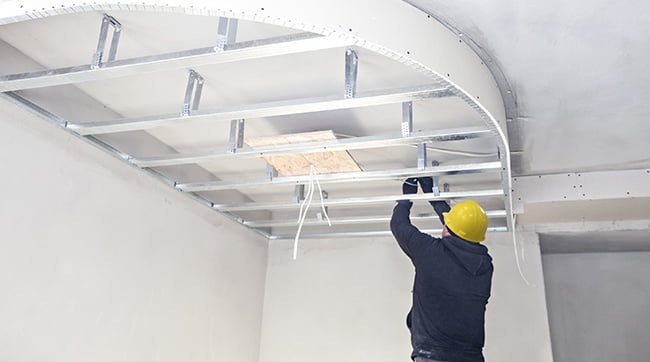 Turnkey support between proximity and digital
Why call on our architectural firm Elégance au m2 ?
Because we are the perfect combination of the professional local architect and the online architect. Our commercial architecture concept is unique in the market.
We offer a turnkey service for your restaurant layout in 3 essential points:
You will meet our interior architect as close as possible to your project: he will be the project manager for the architecture, design and decoration of your future restaurant.

A single point of contact to facilitate the success of your project

!

You will participate in the evolution of the project thanks to 100% visibility from our shared online tool: 2D/3D plans, shopping list for furniture, consultation file for companies, photos of the work...

Constant communication for your follow-up!

You will have a clear vision of the budget to be associated with your restaurant design project: our services are priced per square metre according to 3 distinct formulas. Transparency on what it costs you!
Our before and after restaurant design projects
Photos will always tell you more than our words, here are some of the achievements of our architectural firm: